Although I had done a couple of carvings while still in Texas, my carving began in earnest in 1986 after I had moved to Arkansas. I am what is referred to as a "power carver", that is, I use mostly power tools. I use everything from dental bits to a chain saw. I do enjoy using traditional chisels and knives, but didn't start out using them so don't feel as comfortable with them. Works I have produced have run from tiny pieces to a totem pole, shown here.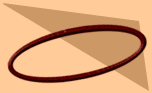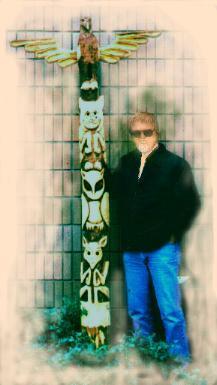 The piece at left is about two feet tall and is named "Dreams of Eagles". His hair dissolves into an array of eagles' heads and wings in flight.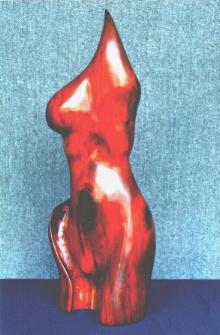 Myrra, shown above, was named after an Amazon of legend. These women used bows and arrows. If one of their breasts got in the way of the drawing of the string, she cut it off. Myrra is about three feet tall.